LAST OF THE SUMMER WINE creator Roy Clarke has paid tribute to "tremendous" actor Peter Sallis, who has died aged 96.
Sallis became a household name in the UK as mild-mannered Norman "Cleggy" Clegg in the show, which became Britain's longest-running sitcom.
Clarke admitted he gave Sallis "all the best lines" as he praised the star's dry sense of humour and his committed work ethic.
The 87-year-old told the Press Association: "I admired him enormously, he was a very, very nice guy. I used to give him the best lines, because he always knew what to do with them.
"He never had to ask 'what do you mean by that?', he just got it immediately."
They met in 1969 when Sallis was cast in one of Clarke's plays and, when he later began work on Last Of The Summer Wine, he requested Sallis specifically.
Clarke said: "I would like to testify to his bravery because for many years he had eye problems and he could barely read a script, but you would never know because I never heard him complain.
"He was tremendous, he just carried on."
According to Sallis' agents Jonathan Altaras Associates, the star died with his family by his side at Denville Hall in north west London on Friday.
But while he was best known as Cleggy by British sitcom fans, he was known across the globe for his role voicing loveable inventor Wallace in Nick Park's animated films.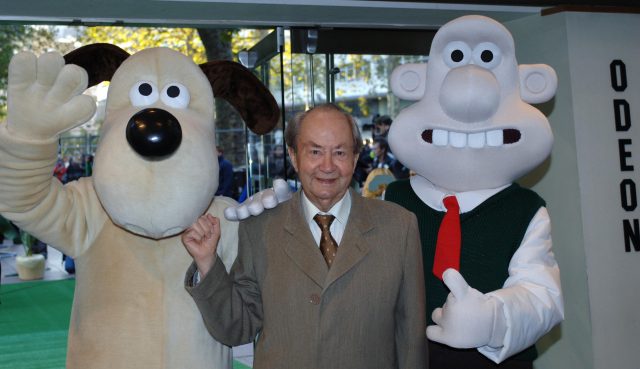 Park, whose Wallace And Gromit films The Wrong Trousers (1993) and A Close Shave (1995) were both Oscar winners, paid tribute to Sallis, saying: "I'm so sad, but feel so grateful and privileged to have known and worked with Peter over so many years.
"He was always my first and only choice for Wallace."
He added: "He brought his unique gift and humour to all that he did, and encapsulated the very British art of the droll and understated."
Clegg featured in the very first series of Last Of The Summer Wine, which aired back in 1973. Fittingly, it was the Sallis character who had the last word when the final episode was screened in 2010.
Shane Allen, controller of comedy commissioning for the BBC, said: "Peter enjoyed a long and very successful career across theatre, film and television.
"His career highs were in comedy as Norman "Cleggy" Clegg in Last Of The Summer Wine, which remains the longest running UK sitcom of all time.
"And it was through his work with Aardman as the quintessentially British everyman Wallace that he will be forever fondly remembered for having the most distinctive and well-loved voice in animation.
"Our thoughts are with his family and friends at this sad time."