YouGov continues to pump out i'ts crazy election forecasts on a near daily basis aimed at cornering the shcok polls market that are successfully sending the mainstream media into a feeding frenzy as the seats forecasts are resulting in an ever tightending election race, one of the Tories forecast to LOSE many seats paving the way for many Labour gains.
So the mainstream media is being fed with a continious stream of attention grabbing headlines based on YouGov's forecasts, that now has the Tories seats tally falling to just 305 whilst Labour continues to rise like a phoenix now elevating to 268 seats, with the SNP on 42, and the Lib Dems trailing on 13.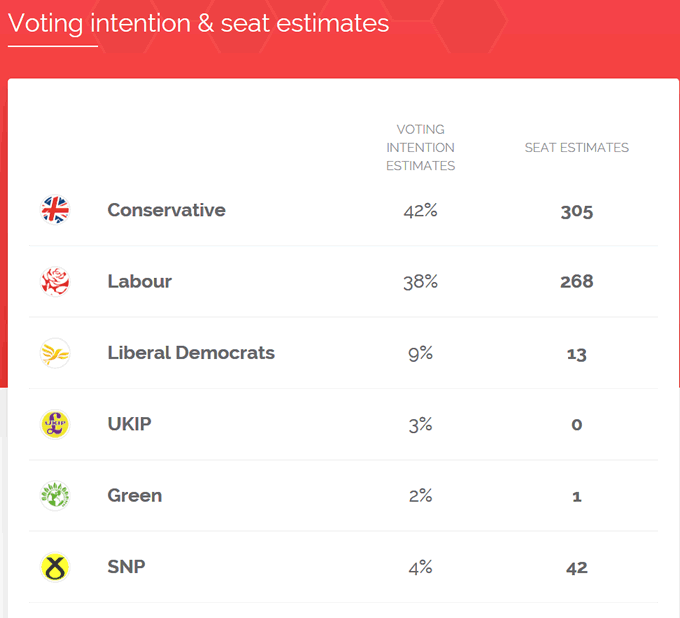 Do you understand what this implies ?
Labour 268 + SNP 42 + Lib Dem 13 = 323, within touching distance of an unholy left / nationalists alliance! That is trending towards putting labour AHEAD of the Tories by voting day as I covered in my earlier video of what the trend trajectory of YouGov shock polls implied :
However, as for what is the most probable outcome of this UK general election then see the culmination fo the sum of all of my election analysis of the past 6 weeeks that forecasts a final seats per party forecast conclusion. Rememebring that I actually did correctly call the 2015 UK general election, EU referendum and Trump! Because my primary objective is always to arrive at that which is the most probable outcome so I can bet and win money on the result!